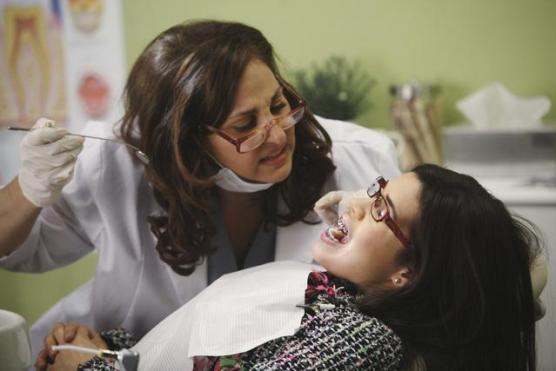 Last night, Betty pretty much took a cue from Alice and fell down her own personal rabbit hole.
Actually, she just fell on her head, but it made for a very Wonderland/dream-like world where everything was upside-down and backwards.
"Million Dollar Smile" showed Betty what the world would be like if she had perfect teeth. Granted, the show was entirely far fetched (C'mon, do we really believe that Betty's world would be that different?!) - but, it was highly entertaining nonetheless.
It was interesting to see that Hilda was no longer beautiful, but a chubby fat girl getting married to the local butcher, while Betty was Queen Bee winning Prom Queen and everything (really - would dating Jeter be such a success?!).
The one sad part of this made-up world was that there was no Justin and Bobby - two of our personal favorite men on Ugly Betty.
To Read More Click here.