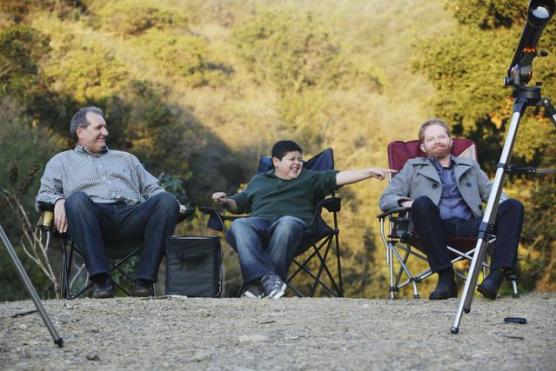 I challenge anyone to sit down and watch an episode of Modern Family and not enjoy it. Even when some of the plot lines are not laugh-out-loud hilarious, the show has such heart and the characters so developed, I just love watching them each week.
As usual, there were three different stories for the families in "Starry Night," this time with the Dunphy's getting their own standalone, and Mitchell and Cameron splitting up with Jay and Gloria respectively for theirs.
Normally we're a big fan of unique combination of the characters and the families, but this time the Dunphy's standalone was the strongest to us. While too much physical comedy can be cheesy, some how Ty Burrell (Phil) has it down to a science between the infamous step and his entire garage scene.
In the past, we used to think of Luke as perhaps the weakest of this ridiculously talented ensemble cast of characters, but this week if anything the kid stole the show. His misunderstanding of the noise cancellation headphones was great, but his best line came after the credits with, "My mouth is asleep like at the dentist." Killed us.
And no, we don't care if plenty of other shows have done story lines about kids procrastinating school work. Sure it was a generic sitcom plot, but it was used to show a fun turn of the tables in the Dunphy household.
To Read More Click here.