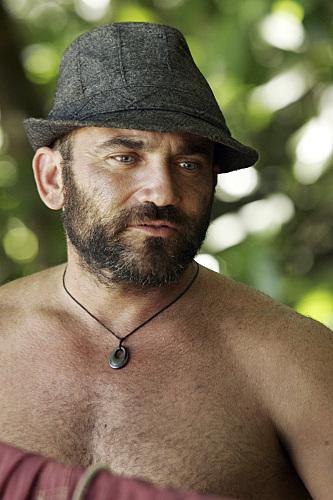 To paraphrase the words of fellow TV Fanatic writer The Barnacle: Holy Episode, Survivor fans!
Considering how much happened, how many great lines were uttered and how many different ways the producers could have gone with the episode title, it's a bit shocking that "Banana Etiquette" is what they came up with. Certainly a funny moment of the episode when Amanda informed James of the camp's banana etiquette, but I might have gone with something like "The Craziest Episode Ever"
Where do you even begin with breaking down this episode? The two classic interactions between Russell and Boston Rob are a Clash of the Titans level tense. I loved that, even though Russell was trying to make Boston Rob feel comfortable, the Massachusetts native saw right through Russell's antics and turned the tables, warning Russell to watch his back.
Then later in the episode, Russell sees right through Boston Rob's over the top attempt to get Russell to play the idol and vote for Parvati instead when Rob continues to harp on Russell to watch his back.
What's great about their interaction is how they each attempt to be clandestine about their relationship. On the surface, each tries to act as if they have each other's back. But, they both know that each other is posturing and neither believes the other. It's only a matter of time before Boston Rob or Russell call out the other on their fake exterior and the real fireworks begin.
To Read More Click here.