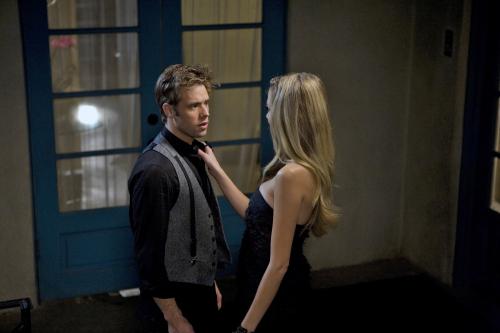 Melrose Place rarely disappoints because it knows what it is (especially now that Ashlee Simpson is gone): Intrigue below the surface, sexiness, scandal and over-the-top drama.
For the most part, "Mulholland" was a success, albeit a bit slow. Which wasn't so bad, necessarily, for an episode built almost exclusively around relationships. Here's TVF's review:
Amanda is still poking around for her hidden treasure when she walks into David's apartment and starts checking out the art on his walls. She's interested in his "Sydney Original."
Unfortunately for her, even after some elaborate thievery of her own, it wasn't what she was after. Meanwhile, Riley's business trip to D.C. ends with her kissing her boss Ben.
To Read More Click here.