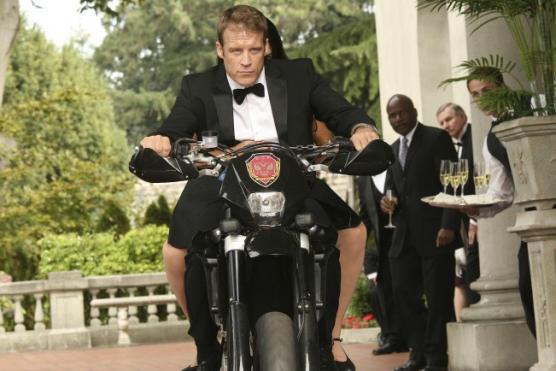 After just 10 days as part of the Fox lineup, Human Target is like a utility player on a baseball team: it lines up all over the field.
The new series airs its third episode tomorrow evening, which will mark the third different night it's been on. The Mark Valley-led drama premiered on a Sunday night, shifted to its regular Wednesday-at-9 time slot and is now forced to move again due to President Obama's State of the Union address this week.
So far, viewers have followed it around, as Human Target airs in a cushy post-American Idol spot.
On tomorrow night's episode, Christopher Chance infiltrates the Russian Embassy. How Jack Bauer-esque of him! Below, we've listed a few photos from "Embassy Row," following by the official Fox preview: