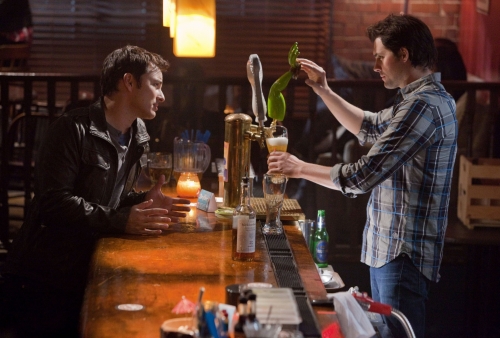 On the next new episode of Life Unexpected...
... Lux must deal with her feelings for Jones.
... Ryan and Lux are stranded at the radio station after a major storm hits.
... Cate gets stuck at Baze's bar with Baze, Math, Jamie, and her sister, Abby.
As always, we'll recap the episode in detail, posting the latest Life Unexpected quotes, music, photos and more. Until then, check out the following pair of clips from "Storm Unweathered."