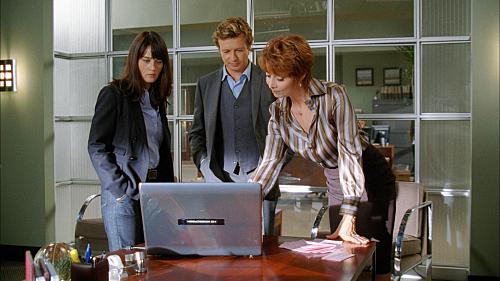 Last night's episode, "Bleeding Heart," had a different twist on the way it was filmed. Half of the show pretty much consisted of an The Office-type of documentary style.
This approach has become very popular and we think it's either a hit or miss. For us, it was a hit. Why? We liked being able to see a more vulnerable side to the characters. Jane showed his anger, which we hardly ever get to see and we think it lead to having Van Pelt and Rigsby come out about their relationship.
As much as we did like the documentary style for this week's episode, we're happy that it was a one time deal.
Watcha looking at?
To Read More Click here.