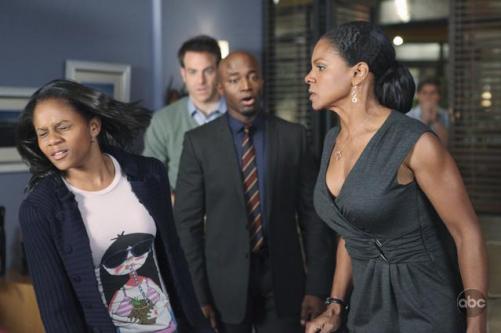 Thursday night's episode of Private Practice was fairly predictable as far as the primary storyline was concerned, but still had some memorable, well-acted scenes.
If you missed it or need a refresher on the details, here's our episode guide to last night's Private Practice. Now here's our take on the events of "Best Laid Plans" ...
For whatever reason, TV shows will not feature a character getting an abortion. Past abortions people reflect upon are okay, but present-day ones don't happen.
Take it to the bank. For whatever reason, this is the last taboo, so you knew that Maya would not actually terminate her pregnancy, despite coming thisclose. Weak.
We're not saying we favor abortions, we just wouldn't mind a show taking a different tack. Let's say Maya has Addison perform the abortion instead. Will she regret it? Will her parents?
To Read More Click here.