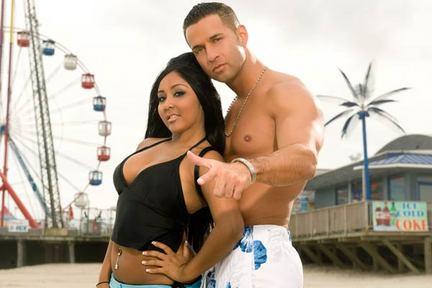 The life-altering first season of Jersey Shore came to an end last night with a finale fittingly titled "That's How the Shore Goes." For the gang sure taught us exactly how it goes.
In truth, it was not one of the first-year series' most dramatic installments, but that was for the best. The guidos and guidettes we came to love took time to reflect and chill out.
Once Ronnie got out of jail, that is. Fortunately, Sammi was there to bail him out after that boardwalk melee last week. The two decided to stay together after the summer. Yay!
Elsewhere, the bros went out for some bonding time, while Snooki lamented her unluckiness in love. Until The Situation made her feel better with some hot tub make out action.
Gross. At the end of the day, it wasn't just hookups and fights that brought the crew together. While having their final dinner together, Pauly D actually tears up while reminiscing.
Kind of a boring finale, but one that showed the softer side of Seaside Heights.
To Read More Click here.