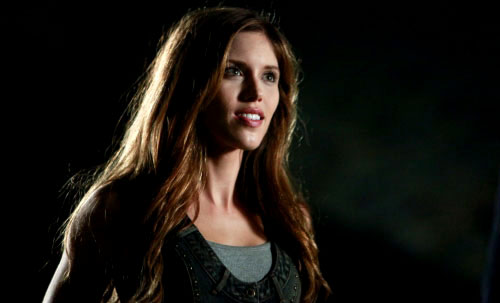 It's Halloween night in Mystic Falls and it's nothing peaceful. Next on "The Vampire Diaries", as Vicki's behavior becomes more dangerous, Stefan tries to help her and Elena tries to convince Jeremy to stay away from Vicki. In an effort to cheer Vicki up, Matt takes her to the high school's haunted house, but the evening soon takes a terrifying turn.
Meanwhile, Caroline gives Bonnie a necklace she took from Damon to wear with her Halloween costume, and when Damon tries to take it back, he is surprised by Bonnie's abilities. Bonnie discusses the incident with Grams (guest star Jasmine Guy) and learns more about her family's past.
"Haunted" will take a one-week break and air on Thursday, October 29. In the meantime, a new poster for the November run has been released. It puts Damon, the character played by Ian Somerhalder, and his character traits on the spotlight.
The CW has put down the order for nine more episodes for the show but not yet for the full season pick up. Of what can be expected from the rest of the season, Zach Roerig who plays Matt shared to PopWrap, "I can tell you that people are gonna die".