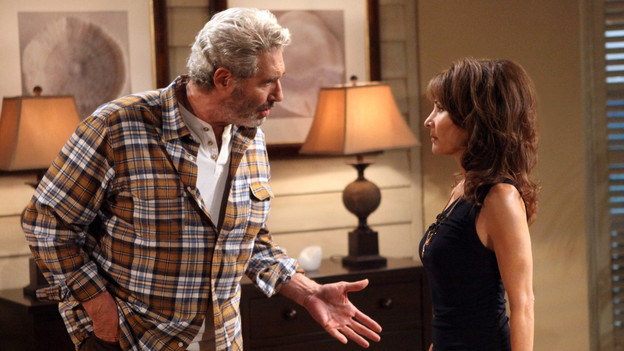 Ryan helps a drunken Greenlee get back to her hotel room and into bed. Before he leaves, Greenlee admits that sometimes she wakes up thinking that he's lying next to her. Neither realizes that David's been standing outside the door.
Erica approaches Caleb with some information she's dug up and questions his identity. She wants to know what drove him from a successful life as a lawyer to life in the mountains. Caleb admits that the woman he loved was stolen by Adam Chandler - and that Adam ruined his career. Erica finds herself touched by Caleb's story and drawn to him. Jack continues to be uncomfortable at the bond between Caleb and Erica. Despite Erica pleading with him to keep the company within the family, Caleb lets Jack know he wants to sell Cortlandt Electronics to anyone but the Chandlers.
To Read More Click Here.