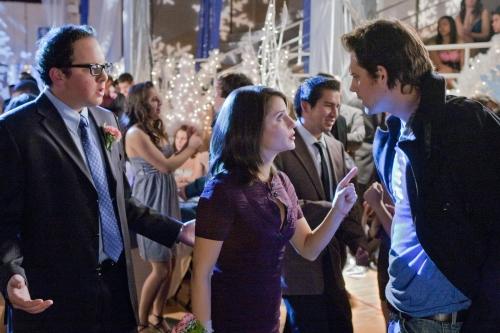 Life Unexpected brought us back to high school last night with the winter formal. Strange that it is March and we are now just celebrating the winter formal, but hey, it did make for a good drama filled episode!
"Formal Reformed" made us really not like Baze - which is unfortunate because we secretly wanted him to end up with Cate.
Can we first just say what scummy low-life one would have to be to sleep with her sister? What is wrong with him? From previous episodes we know that he has feelings for her, and this is how he shows his undying love? Ugh!
This is the first episode ever that we not only took Cate's side 110%, but having Cate relive her high school traumatic experience really made us dislike Baze even more. He said he has changed, but his actions clearly speak volumes that he is still the dumb high school jock that he once was.
To Read More Click here.