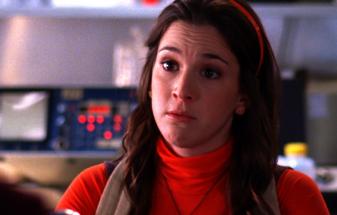 This latest episode of Greek is called, "Camp Buy Me Love." As always, the title is an adorable pun on the stories two themes:
1. Cappie and Casey go on a spontaneous camping trip with Cappie's parents
2. '80s romantic comedies!
Check out all the details from the episode in our Greek recap and let us know what you thought about tonight's episode!
Rusty Cartwright had a difficult, but delightful choice to make: between Katherine and Dana. He wavered, but ultimately he decided Dana was the right match for him.
Do you think he made the right choice?
To Read More Click here.