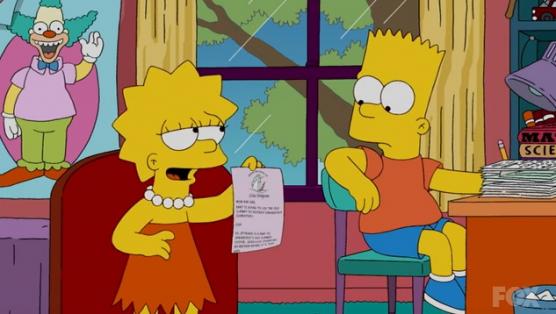 While parts of this week's new episode of The Simpsons felt a little re-used, disjoint and superfluous, overall it was actually one of our favorite episode of the season.
Again, it wasn't that the overall plot of "Postcards from the Wedge" felt original or fresh, but the way in which it was presented was. We really liked that the episode used a Springfield of Tomorrow video to show us that Springfield has an antiquated subway system.
Sure we've never heard of the city having a subway in the 21 seasons the show's been on the air, but if the citizens were dumb enough to go for a monorail, we're sure they had a crummy subway system too. Either way, great presentation guys.
Despite its plain plot, the episode brought plenty of laughs, including two Internet jokes. We're not sure why, but we always get a kick when The Simpsons attempts to make jokes on modern technology. Maybe it's because we associate the show with the early 90s still.
To Read More Click here.