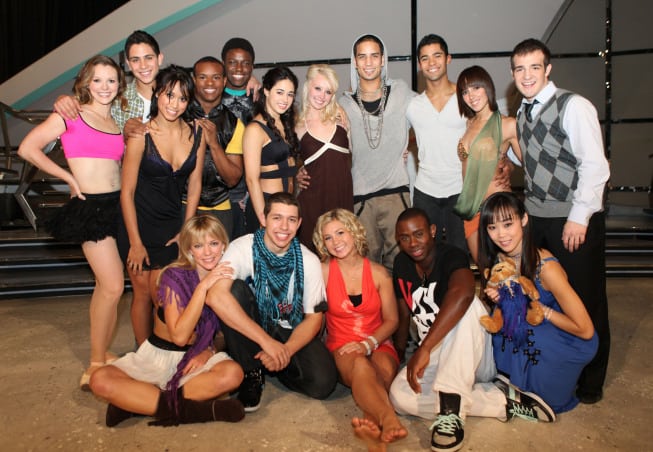 Who else is hoping the third times a charm tonight? After a somewhat lack-luster week two, I'm hoping the Sweet 16 bring the passion, precision, and pizazz of week one to tonight's performance. But have you seen the genre spoilers? Yikes, a few of those are making me very very nervous and had me rearranging my So You Think You Can Dance Fantasy TV picks.
Watch along with me tonight as we see who has what it takes to tackle the rumba, a Paso, and Broadway. I'll be live thought-ing right here on BuddyTV and since So You Think You Can Dance is apparently unofficially sponsored by Twitter, I'll be Tweeting the show too. Please follow along with me! (P.S. Have you checked this week's edition of SYTYCD: Twitter Tracker and Translator?)
I'll also be interviewing the eliminated dancers every week and would love your input on the questions you always want me to ask the dancers. We're talking the answers you need from every single contestant. (Example: Is Mary's scream deafening from the stage? Is Cat Deeley as tall, gorgeous, & charming in real life as she seems on TV?) Leave your must-ask questions in the comments and hopefully you'll hear the answers during this week's interview!
To Read More Click Here.