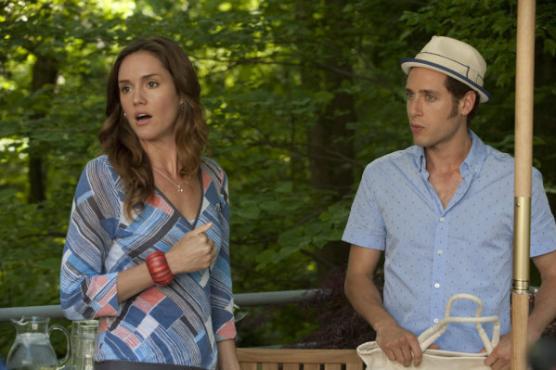 Last night Royal Pains brought in one big guest star - The Big Show as Donald, The Garbage Collector. And we can honestly say it was great watching Evan squirm around this guy - not to forget how tiny Hank and Evan looked compared to him! Really, we were laughing out loud about this!
Interesting enough, the one thing that was causing Donnie to pass out was the toxic levels of zinc that was found in his denture adhesive. "Keeping the Faith" should have been called "Keeping Us Guessing" because we were definitely stumped trying to guess what mysterious medical aliment Donnie had!
One part that did have us a bit confused was as to why Faith had such a laps of memory? Did it really have something to do with her improper diet and the gastric bypass surgery? It was great watching Evan try to get out of his date with the whole fake emergency call.
To Read More Click Here.