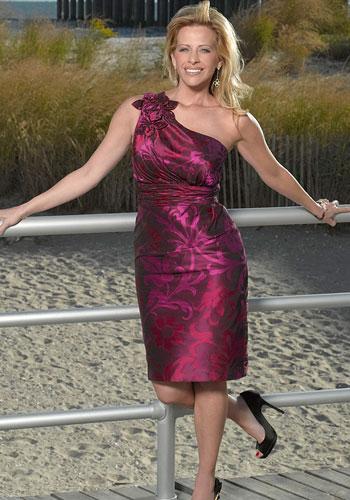 On this week's episode of The Real Housewives of New Jersey, Dina Manzo walked away from the show.
We certainly can't blame the reality star for making such a decision (you people have listened to Danielle Staub, right?), but let's hear more from Dina. In an interview with E! News, the (now former) reality star opened up about her actions and mindset...
On her discussion with Danielle: The meeting was my closure. That was me telling her, "I want you out of my life. I'm leaving the show and all the opportunities that go along with because that's how badly I need you out of my life." And that's what the talk was all about. That's why it seemed like it happened quickly because I had already decided to leave.
On the reaction of other Housewives: They were disappointed and tried to take me into staying. After I had my talk, they said, "OK, you did it. Let's move on to more fun things and forget about it." But I know Danielle and I know how she works and unless I really cut her out and leave, she was still gonna be sabotaging behind the scenes. She still did it after I left, and I'm reliving it all again now.
To Read More Click Here.