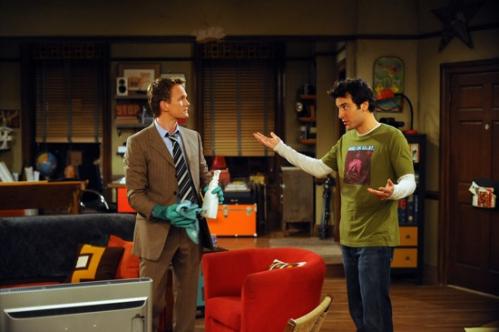 As Ted continues to date his way through New York City, How I Met Your Mother fans have been wondering for years who the title character of the CBS show will be.
Finally, HIMYM co-creator Carter Bays says Ted is getting close to the real thing. But does that in turn mean the end of the comedy? Or just a new cast member?
On the show's recent Golden Globe nomination: "There is a tendency for the creator of the show to think that no one's actually watching. I feel less like the creator of the show and more like its biggest fan because I like to see what's going to happen each week. So you forget it's actually being broadcast and pumped through cable wires across the world."
On Neil Patrick Harris' directing efforts: "He just directed last week's episode, which will air in January. He did a fantastic job. You tell Neil to juggle, and he'll juggle and be amazing. Tell him to sing and dance, and he'll sing and dance. There's nothing he can't do. Which is why I'm dreading the day that he decides to write an episode. We're all out of work."
To Read More Click Here.