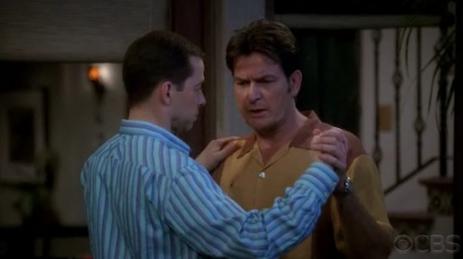 The main plot of this week's episode of Two and a Half Men revolved around Chelsea trying to Charlie to take dance classes with her, while upon his mother's advice Charlie was trying to get a prenup out of Chelsea.
While we loved the twist on the latter when it turns out Chelsea has been hiding her money from Charlie and was more than happy to sign a prenup, this episode belonged to Alan.
The Alan scenes were completely subtle and they were simply him crying while watching his first wedding video. The scenes of him dancing with his amazing hair and 'stache to "I Had the Time of My Life" with Judith might just win this guy a second Emmy.
To Read More Click Here.