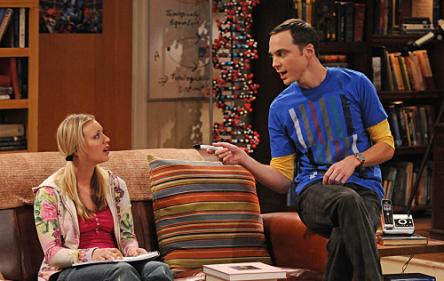 On this week's episode of The Big Bang Theory, Wolowitz's relationship with Bernadette has proven to be more than the standard one episode arc most plot lines are given on this sitcom.
Wolowitz attempted to introduce and mingle Bernadette, who he now calls his girlfriend, to the gang and she seemed to get along a little too well with Leonard. When she took an interest in Leonard's work, Penny decided to surprise him by making Sheldon tutor her in physics so she could understand as well.
To Read More Click Here.