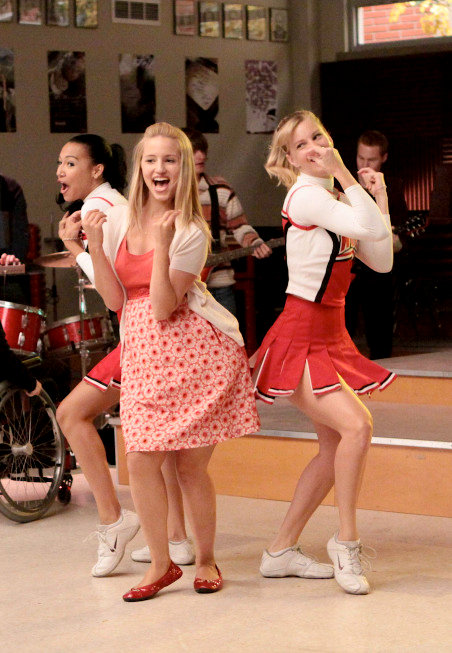 One secret may lead to a disaster that costs the Glee club a sectionals victory. FOX releases a clip from the Fall season finale that exactly describes how complicated the situation is and what kind of prevention that the members of the club are planning.
Mercedes, Kurt and the others are planning to keep Rachel and Finn in the dark about the fact that Quinn's baby's father is actually Puck and not Finn. [Spoiler Alert] When asked whether Finn finally finds out Quinn's secret, Cory Monteith said, "Yes, he does." Cory himself is a fan of Rachel-and-Finn combination, saying "Finn, obviously! You never know though. You never know which way it's going to go. I think maybe Rachel and Finn are meant to be together, but I don't know if they will be together."
The last episode airing this year, "Sectionals" is set for December 9. Sue's scheming hits an all-time high, and with Emma and Ken's marriage looming, Will makes a decision that could change his life forever.
New episodes will be aired starting April 13.