The CW has provided fans of "Smallville" with the clip from the first episode of season 9.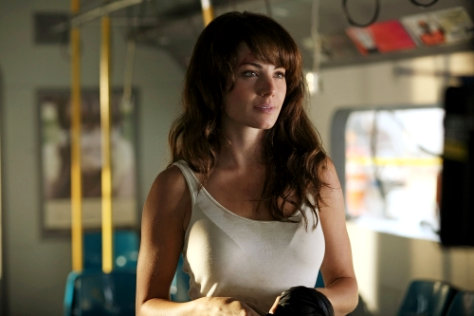 Oliver is involved in some kind of underground fight and Lois penetrates the place to seek his help. She tells him that a woman has been following her, but shortly later the talked-about figure shows up only to lure Clark out of the hiding.
Clark decides that he is ready to start his training at the Fortress, but Jor-El insists that he returns to Metropolis to cut his ties with Lois before he begins. Lois reappears in the city with no recollection of vanishing, and her investigation into a monorail crash brings her into contact with a new reporter named John Corben who is opposed to the Red and Blue Blur.
Meanwhile, Chloe's friendship with Clark deteriorates when he refuses to use the Legion ring to save Jimmy. Oliver turns down a dark path, and Zod makes his entrance at the Luthor mansion.
The season premiere is titled "Savior" and will air on September 25. New characters in this season are particularly a lot. The villains come in the form of General Zod and Metallo while the heroes include The Wonder Twins, Speedy and Justice League Society of America.