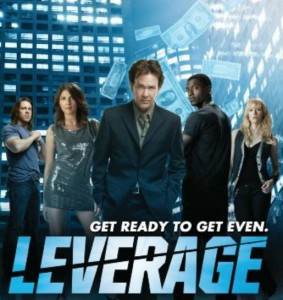 Who loves a good conspiracy? How about Hardison and Eliot rescuing people from fake FBI agents? That's how this week starts.
After all that, the young woman they rescued meets with Nate to talk about her sister and a drug trial. Her sister died, they sued and got nowhere, except for swarmed by fake FBI agents. Of course, this is right up Team Leverage's alley.
Eliot goes to investigate the doctor's house, and doesn't find anything but a flash drive. Hardison does what Hardison does, and finds out the doctor was meeting with the CEO of the company that bought the pharmaceutical company. Nate is unimpressed (and drinking again). That's when Eliot finds the murdered doctor, and we realize that this is going to get a lot more complicated. Sophie and Parker don't help when they find all the other people involved in the drug trial are also dead. As Nate explains to Sophie, it's all one big cover-up.
To Read More Click Here.