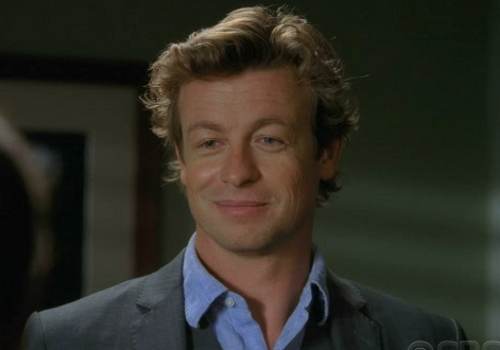 The Mentalist episode "Aingavite Baa" begins with the new boss, Special Agent Hightower, asking for volunteers to collect some intel. Rigsby and Van Pelt volunteer, but she assigns Cho and Van Pelt. As the two agents cruise a neighborhood picking up trash bags for evidence, Van Pelt gets neurotic over Hightower's decision to keep her and Rigsby apart. As Cho and Van Pelt get ready to leave the neighborhood, a woman stumbles into the beams of their headlights, looking disoriented and bloody. When they rush to assist her, she dazedly asks if they can help her find her shoe.
Jane arrives with the ambulance, and gets the details from Van Pelt while the mystery woman is treated. She has amnesia, caused by a head wound from a bullet. Van Pelt guesses that since she only had one shoe on, she hadn't been able to get far, so the crime must have happened nearby. Jane concurs.
Jane approaches the mystery woman on the gurney, holding her hand and using some soothing meditative techniques to help "draw out" her pain. When she's more relaxed, Jane asks her simple questions, hoping to tap into what memories still remain. She remembers being in a room that was cold and dark. With prompting she recalls added details: she was lying down, the floor had dirt and straw, and smelled like horses.
To Read More Click Here.