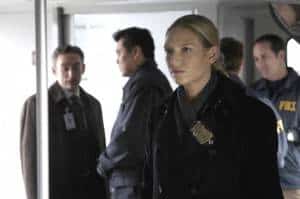 Fringe and time travel? The next new episode of FOX's best series looks to be a massive mindbender, with a time-travelling man flitting through space and time and committing all sorts of killings. This promo, which aired after tonight's episode, "Olivia. In the Lab. With the Revolver.," looks absolutely amazing.
After all, we've never actually seem time travel on Fringe. At most, we've seen interdimensional crossings. But could the time travel in this episode be related to "Over There?" I think so - it seems only obvious. What do you think?
To Read More Click Here.