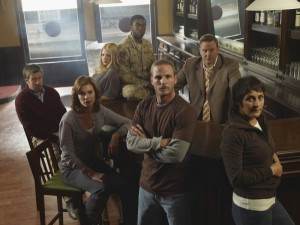 NBC's new 13 episode mini-series, Persons Unknown, will be premiering on June 7 at 10:00 p.m. We previously posted a promo for this new summer series and now NBC has released four sneak peeks, which we have for you below.
From Academy Award-winning writer Christopher McQuarrie (The Usual Suspects), who is executive-producing with Heather McQuarrie, and executive producer Rémi Aubuchon, comes Persons Unknown, a one-hour mystery drama in which a group of seven strangers must come together to solve the puzzle of their lives. All of the seven strangers have been taken from their everyday lives and have arrived in a deserted town with no recollection of how they got there.
To Read More Click Here.