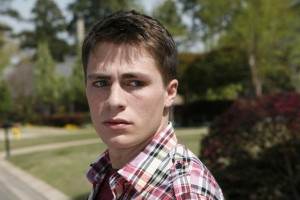 ABC is launching a bout of hot new summer programming, in an attempt to make summers the breeding ground for more great scripted TV. Last year, they tried to do this with the Canadian astronautical series Defying Gravity, which was one of my favorites until it was cancelled due to low ratings. However, ABC is trying again with several new shows that will take over the timeslots of their major shows after their seasons conclude.
One such show is the new series The Gates, which will be ABC's response to the CW's The Vampire Diaries. The Gates, however, is less creature specific than Vampire Diaries, in that it centers on a myriad of supernatural creatures. There are werewolves, witches, vampires. In fact, it sounds like a True Blood meets Desperate Housewives situation. Here's the show's press release:
To Read More Click Here.