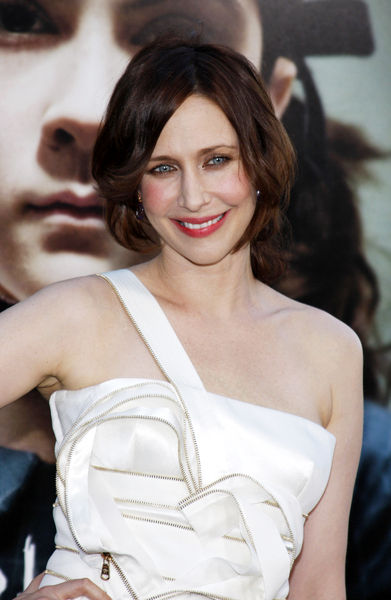 A week shy of the U.S. theatrical release of "Orphan", a Los Angeles premiere for the horror thriller has been held by Warner Bros. Pictures and Dark Castle Entertainment on Tuesday, July 21. Using Mann's Village Theater as the place to present the film's special screening, the event was kicked off with arrival of the celebrities on the black carpet.
The actors who portray the Coleman family, Vera Farmiga, Peter Sarsgaard, Jimmy Bennett and Aryana Engineer, were all present at the premiere, and so did Isabelle Fuhrman, the young actress who plays the seemingly angelic but wicked Esther. Another cast member joining them was Sister Abigail's depicter CCH Pounder.
In addition to the cast ensemble, the filmmakers were also spotted coming in. They included director Jaume Collet-Serra, writer David Leslie Johnson, and producers Joel Silver and Susan Downey. For the special occasion, Susan came accompanied by her "Iron Man" star husband Robert Downey Jr..
Other celebrities attending the premiere included "Dragonball Evolution" beauty Emmy Rossum, "Spider-Man" series director Sam Raimi, TV personality Kim Kardashian, R 'n' B singer Ciara and "The Proud Family" voice talent Tommy Davidson.
"Orphan" follows Kate and John who upon tragic loss of their unborn child decided to adopt another child. Drawn to a young girl named Esther at the local orphanage, they decide to welcome her into their home. However, almost as soon as she joins the family strange things begin to take place, leading Kate to believe the 9-year-old is not nearly as innocent as she claims to be. Warner Bros. Pictures will distribute this film in theaters across the U.S. this Friday, July 24.