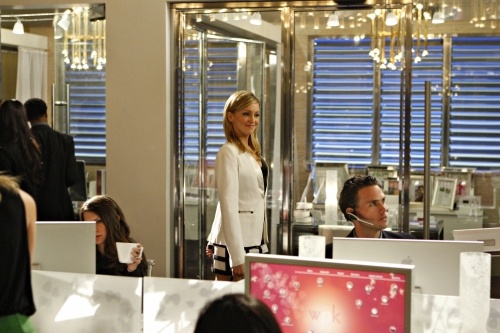 The retooled Melrose Place had its share of tools (Ashlee Simpson), but also some breakout stars (Katie Cassidy) and old, awesome faces (Thomas Calabro, Heather Locklear).
More than likely, it all comes to an end Tuesday, with the prospects of a second-season renewal not looking good. But at the very least, it's going out with a clash of the titans.
In "Wilshire," Amanda fires Ella from WPK, and Ella searches for anything to blackmail Amanda. For one of the ladies, the end result is worse than she could ever imagine.
Who do you think prevails?
Meanwhile, Jonah asks Riley to reconcile (yawn); Lauren and David do reconcile (nice) only to watch Morgan jealously retaliate and put Lauren's life in jeopardy; The Evil Dr. Mancini plants drugs on Drew to get him fired, and Sydney makes a shocking return!