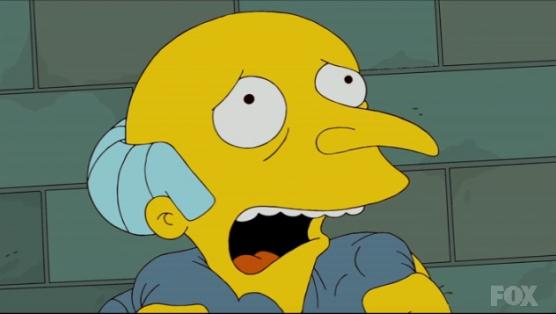 After spending twenty one years of committing heinous crimes on the citizens of Springfield, last night C. Montgomery Burns finally went to jail for the first time in the show's history. So what finally put the show's main "villain" away?
Is it a crime to want nice things and then to steal them from a public museum where any gum-chewing monkey in a Tufts University jacket can gawk at them? Turns out, yes. Because that's exactly what put Mr. Burns away.
While much of the actual prison scenes of "American History X-Cellent" were a parody of The Green Mile, a movie the show has already parodied seasons prior, they were surprisingly still funny since they involved one of our favorite characters on the show.
To Read More Click Here.