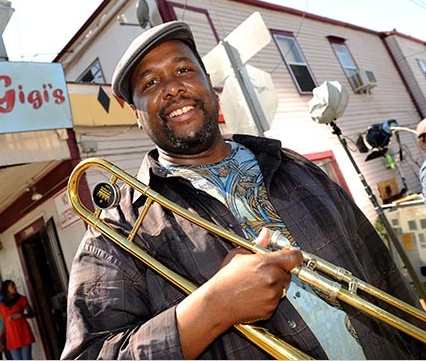 Davis: You tell me all you wanna do is get high, play trumpet and barbecue in New Orleans your whole life?
Kermit: That'll work.
How do you follow up what many consider to be the greatest TV show in history?
That's the challenge David Simon had in front of him when he to create Treme, HBO's new drama that premiered last night.
One thing is for certain, following a viewing of "Do You Know What It Means." This is not The Wire. In fact, it's not like anything else we can think of on television.
Forget character studies. Treme is a city study. It focuses on New Orleans, three months after Hurricane Katrina hit. Two characters (a married couple, one a professor and the other an attorney) are the only ones that overly criticize the government and the way the crisis was handled.
In all other instances, Treme gives various individuals a platform on which they simply live their lives, while providing viewers with an intimate glimpse into the devastation caused by Katrina.
To Read More Click Here.