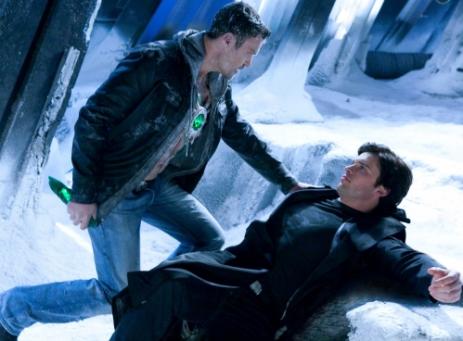 As the following promo states, allies become enemies - and vice versa - on Friday's new episode of Smallville.
Brian Austin Green returns to the show in the role of John Corben/Metallo on "Upgrade.". As you can see, he and Clark are about to get down to some serious business...
As the episode rolls along, Tess and Chloe actually send Corben in to prevent Clark from revealing all his secrets to Zod. That leads to a confrontation between the trio, as pictured below.
Want more of an idea of what's to come? Visit our section of Smallville spoilers. For now, you'll have to settle for an abundance of "Upgrade" photos, along with The CW's official preview for the hour...