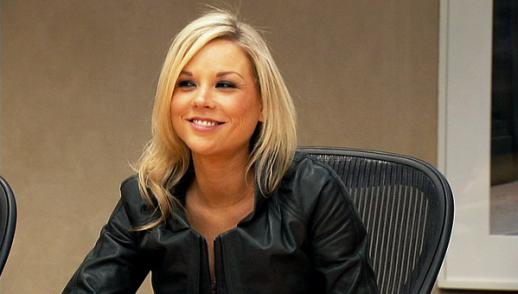 Oft-maligned Elle editorial mainstay Erin Kaplan got the last laugh, and rightfully so, on last night's The City. Meanwhile, Whitney Port blurred the lines of business and pleasure.
In "Queen of Diamonds," Olivia Palermo totally thought she was. Elle boss Joe Zee somehow considered her ability to pick out jewels for Fergie's cover shoot some amazing skill.
It wasn't. Erin made the correct call when she said the cover image should not include any of the diamonds Olivia selected for the pop singer to wear. Joe finally agreed with her.
Amazing that it's taken this long for Erin to win one of her weekly clashes with Olivia, and be praised for it no less. Olivia finally taking some lumps? What is this, like a real job?
To Read More Click Here.