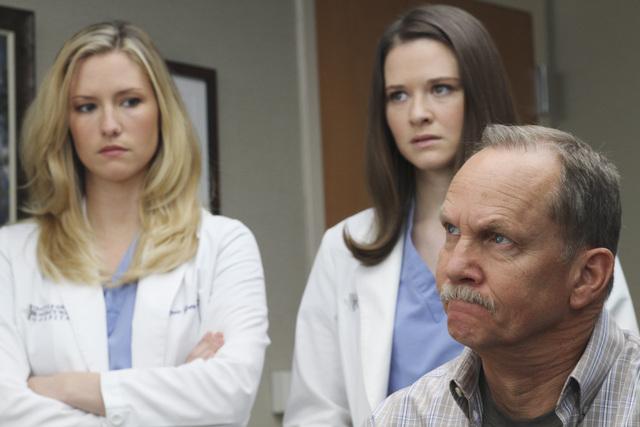 The action is really picking up on Grey's Anatomy, as we saw in last week's promo for Thursday's upcoming "Sympathy For the Parents." In the gallery of promotional photos below, it's clear that when Alex's brother comes to town, there's going to be serious hostility.
We're talking physical blows. As in a fist fight.
From what little we've learned about Alex's background so far, it isn't pretty in the least. And as the first family member of his to visit Seattle Grace, Aaron may be bringing more baggage than his older brother is ready to deal with. Should be very interesting.