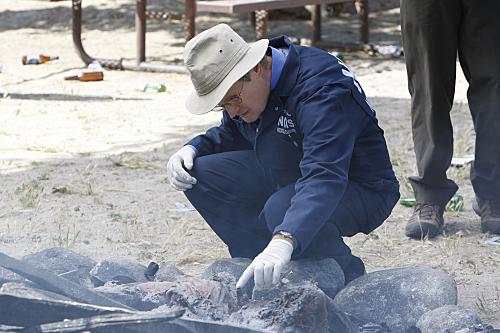 For a show frequently tagged as a procedural, NCIS weaves remarkably intricate, ongoing story lines. Last night's episode, "Patriot Down," wouldn't have the same impact had you not watched the previous week, or this entire season, or perhaps the entire series.
The two-part seventh season finale, beginning Tuesday and to be continued next week, is shaping up to be the culmination of much more than that as Gibbs' long-buried past is finally coming to light, courtesy of unknown forces. He's reeling and so are we.
Like last week's "Borderland," the murder in "Patriot Down" seemed unrelated to the escalating, shady plot to destroy Gibbs at first, but connections were made before long.
Special Agent Lara Macy, familiar from last season's "Legend," (and referenced last night on NCIS: Los Angeles) was not just found dead, but in Annapolis, NCIS' jurisdiction.
Someone wanted her to be found by Gibbs' team.
To Read More Click Here.