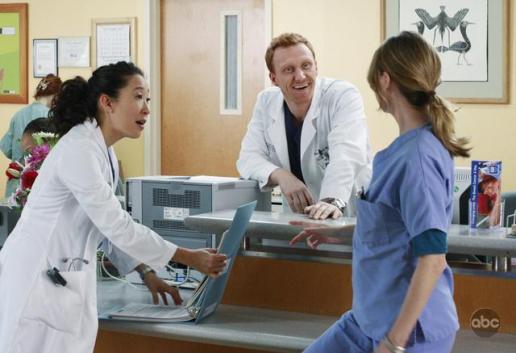 The Grey's Anatomy season finale is almost upon us. In a little more than 24 hours, the entire landscape of Seattle Grace will be forever altered by this game-changing event.
There's plenty to discuss as the episode nears, but given the scenes contained in the many sneak previews leaked so far, fans of Cristina and Owen are particularly worried.
According to TV Guide, their apparent split is real.
But, before you revolt, their spoiler Q&A appeals:
"Consider that the episode is two hours long, which leaves plenty of time for Yang and Hunt to reconsider. After all, both Cristina and Owen will face off with the crazed gunman, and there's nothing like a life-threatening situation to clarify the decision-making process."