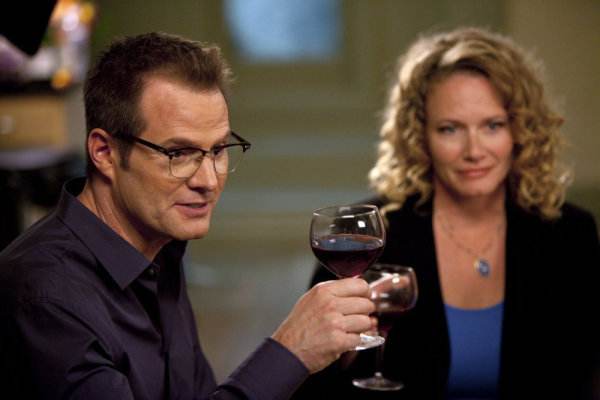 I guess the Heroes writers were going for the obvious with this episode title, instead of trying to come up with something more subtle. The November 23rd episode is Thanksgiving-centric and our two main families (the Bennetts and the Petrellis) come together with some big confrontations (for example, the fact that Nathan and Peter now know what their mother did with Nathan's body and Sylar). We've got 5 sneak peeks for you, along with a promo.
THANKSGIVING UNITES FAMILIES TOGETHER AND BRINGS NEW REVELATIONS
H.R.G. (Jack Coleman) hosts an untraditional Thanksgiving dinner. Elsewhere, the Petrelli family gets a surprise guest at their table. Meanwhile, Samuel (Robert Knepper) continues to hold Hiro (Masi Oka) hostage, as Lydia (guest star Dawn Olivieri) goes in search for the truth.
Greg Grunberg, Hayden Panettiere, Adrian Pasdar, Zachary Quinto, Sendhil Ramamurthy, Cristine Rose and Milo Ventimiglia also star. Ashley Crow, Jimmy Jean-Louis, Madeline Zima, Ray Park, Harry Perry, Elisabeth Rohm, Andrew Connolly also guest star.