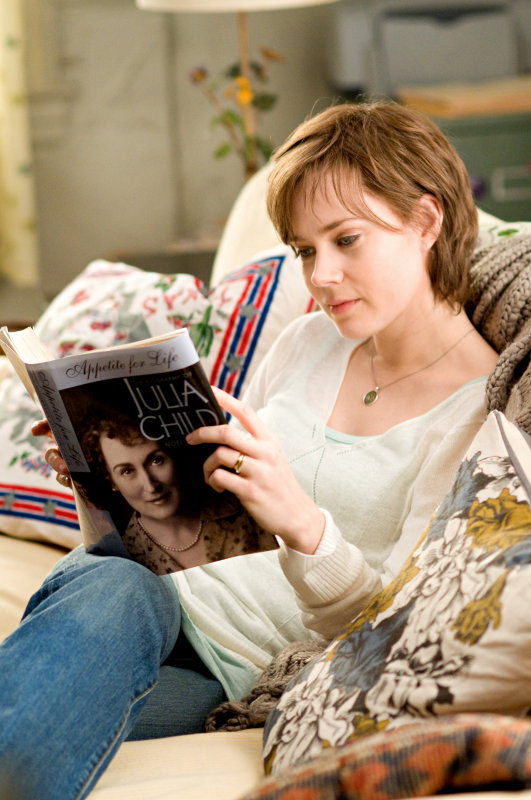 The first trailer of "Julie & Julia" is finally up for viewing pleasure. Posted at Moviefone, the promotional video introduces Meryl Streep as Julia Child and Amy Adams as Julie Powell. It also reveals that the two women though are separated by time and space, are going through a similar crisis in their lives.
Combining stories from both Julie Powell's book "Julie & Julia" and Julia Child's book "My Life in France", this drama film depicts events in the life of famed chef Julia as well as temp secretary Julie. While it covers the years Julia and her husband Paul spent in Paris during the 1940s and 1950s, it also chronicles Julie's trials and tribulations when she embarks on a year-long culinary quest to cook all 524 recipes in Julia's "Mastering the Art of French Cooking".
Marked as the first major motion picture based on a blog, "Julie & Julia" comes from "Bewitched" director Nora Ephron. Teaming up once again "Doubt" stars Amy Adams and Meryl Streep, the movie also sees Stanley Tucci, Chris Messina, Jane Lynch and Mary Lynn Rajskub among the cast ensemble. Columbia Pictures will distribute this drama film in theaters across the U.S. on August 7.
To See The Preview Click here.