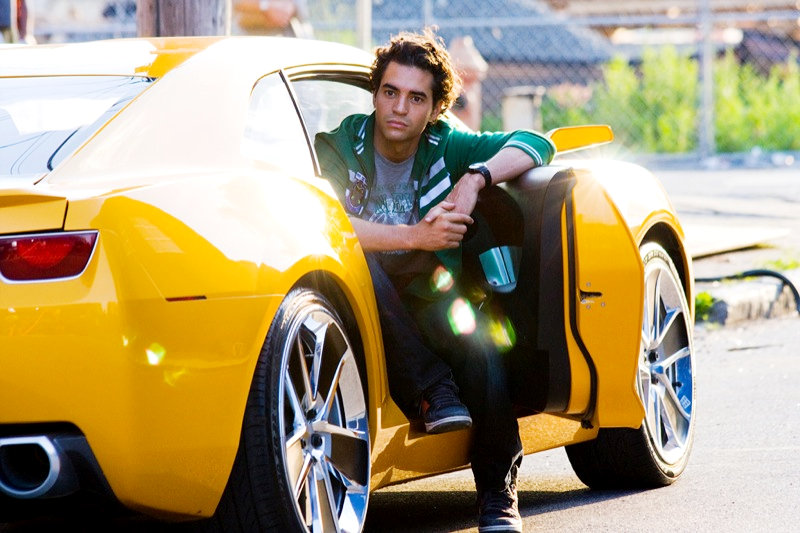 Ramon Rodriguez has just joined the "Transformers" franchise in the second movie "Transformers: Revenge of the Fallen", but he has made quite an impression to director Michael Bay. Speaking to Los Angeles Times few weeks before the sequel was released, Michael hinted that there could be a 'meatier' role for the new cast member should "Transformers 3" will be made.
While Michael didn't really give a clear hint on the matter, he did speak nothing but praises for the Puerto Rican actor. "We went looking for a sidekick in this movie, Shia LaBeouf's sidekick, and we find this new kid who really pops on screen," he explained. "I think he's going to have a real bright career. It's great to work with big stars, but it's always fun to discover people."
The director of "Bad Boys" series continued, "He's got a street edge and a realness to him. He's a New York kid with a street feel to him. He adapted to the actors very well, which isn't always easy in a big movie, a sequel, where a lot of the cast chemistry has been set already. He's funny, charming, comes off cool and accessible."
As for Rodriguez, he revealed that he had a full of sweat audition when he visited Michael Bay's office last year in seeking to obtain his role in "Transformers: Revenge of the Fallen". The star who previously appeared in HBO's TV series "The Wire" recalled, "For 90 minutes, he had me jumping, running, diving over the furniture in his office - that was the audition. I was drenched in sweat."
"Transformers 3" is reportedly aimed for Independence Day holiday in 2011. Earlier, reports came out that director Michael Bay is likely to drop his involvement in the third film. However, he was quick to deny by posting a message at his Shoot for the Edit forums, "Hah, love press how they spin. Never said it - just wanted a vacation is more to the point. And no I don't read the good or the bad reviews."