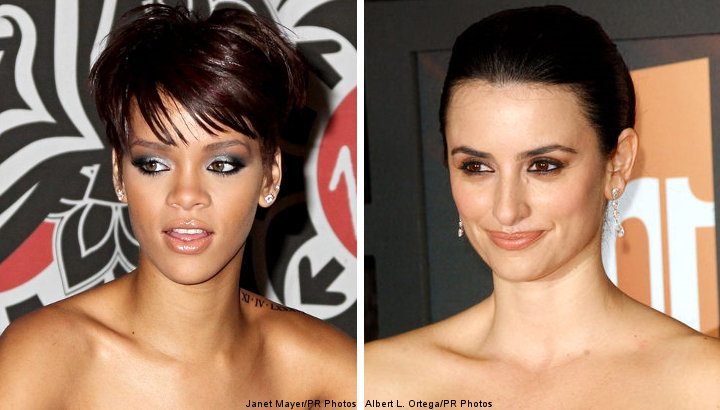 After reports about the possible materialization of "Charlie's Angels 3" boiled up to the surface, new interesting tidbits on the sequel of "Charlie's Angels:Full Throttle" have been unraveled. In further interview with "Charlie's Angels" producers Nancy Juvonen and Drew Barrymore, the two have come out with their pick for the potential cast of the fourth angel.
To Sci Fi Wire, Juvonen revealed that she would love to see R 'n' B star Rihanna to take the part of Cheryl Ladd's Kris Munroe. "They should," Barrymore's Flower Films producing partner responded on the question whether actresses should start pitching themselves for the role, adding, "I'm having a Rihanna fixation myself."
Meanwhile, Barrymore herself has a different idea on who should play the character. Talking to Pop Sugar during the promotion of her upcoming dramedy "He's Just Not That Into You", the 33-year-old actress/producer revealed Penelope Cruz as her pick. "Oh I'm so in love with Penelope Cruz! She's Aaaaahh-mazing," so she claimed.
Revealing more on the proposed project, Juvonen discussed on the chance of McG being picked up once again for the directing part. "We'd have to do it with McG," she stated. "I don't think we could do it without McG, and I think that the Angels all at least need to be there. Right?" She also hints on the possibility of Thin Man's return when asked whether she would bring back Crispin Glover, saying "Isn't he the best, Crispin? I'm with you, so I feel like I'm going to think about it."