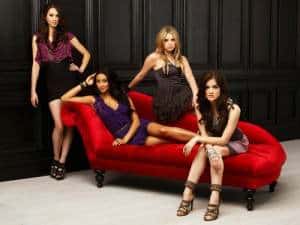 Cliffhanger? Solved. A Death? Yes. No. Maybe. Kinda… This week's Pretty Little Liar didn't slow down from its awesome ass cliffhanger from last week. Did Emily bite the dust? Let's find out…
A Pretty Little Girl's Tall, Dark (Psychotic?)… Knight in Shining Armor?
Hanna, Aria, and Spencer run throughout the school in search of Emily. They dial her phone again and this time, they trace it to what is left of the chemistry lab. They see blood, but it's from a broken vial. No signs of Emily. Or Toby.
Switch over to a bloody Toby driving a bloody and unconscious Emily to the hospital. He looks back at her, fear in his eyes. Then we hit credits. DAMMIT!!!
To Read More Click Here.