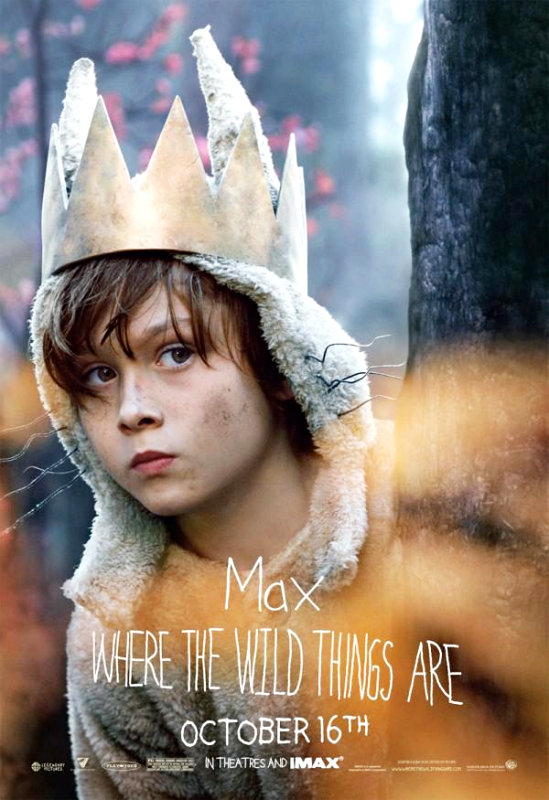 Gearing up to the theatrical release of "Where the Wild Things Are" in October, Warner Bros. released four brand new character posters. All of those one-sheets, which feature the major characters in the forthcoming fantasy drama were debuted at MySpace.
Three of the posters take a close-up shot at three of the total seven Wild Things. They capture head-shot of James Gandolfini's Carol, Lauren Ambrose's KW and Catherine O'Hara's Judith. The other one, in the meantime, exposes Max Records' Max in his furry costume taking a peek from behind a tree.

Adapted from a children book of the same name by Maurice Sendak, "Where the Wild Things Are" revolves around imaginary adventures of a young boy named Max. Being sent to his room without supper, the disobedient little boy creates a forest inhabited by many large imaginary monsters, who crown him their ruler. Befriending a large monster named Carol, he soon learns the meaning of love.
Directed and co-written by Academy Award-nominated director Spike Jonze, this Warner Bros. film features the voices of Forest Whitaker, Paul Dano and Chris Cooper in addition to the performances from Catherine Keener and Mark Ruffalo. This family fantasy is coming out in U.S. theaters on October 16.
For The other Posters Click Here