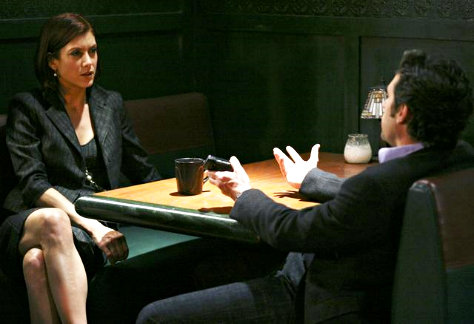 The more heads available the harder decisions are made. In the third and last crossover event between "Grey's Anatomy" and "Private Practice", Derek faces off with Addison over what course is best for their dying pregnant patient. Derek's confidence is shaken like never before during the dilemma.
Also in the "Grey's" episode called "An Honest Mistake", Cristina calls the abilities of a renown surgeon into question after she botches a standard procedure, and Bailey, who has decided to pursue a fellowship in Pediatrics, is appalled by the Chief's less-than-stellar recommendation letter.
In "Private" episode "Wait and See" meanwhile, Naomi and Archer grow closer as a couple, and Addison suspects that her brother may have returned to his old, bachelor ways. Meanwhile, Dell, Addison and Naomi heatedly debate the pros and cons of gender reassignment surgery when their patients' newborn child is born with both male and female sex organs, and Violet and Sheldon settle some of their own issues when they co-lead a couples' therapy group.
The two hour event will start at 9/8c on February 19.
For Preview Click Here.