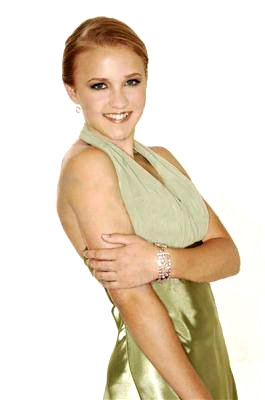 A music video aimed to support Emily Osment's "The Hero in Me", the soundtrack of new Disney Channel original movie "Dadnapped", has been released. Beside featuring her in live performance, the video also contains several scenes from the upcoming TV movie.
In one scene, she and George Newbern, who plays her father in the film, are captured being ushered by two police officers out of their house. While in another, she and her friends are shown in a rescuing mission to save her kidnapped father.
Beside singing in "The Hero in Me" for "Dapnapped", Emily Osment has also worked on her own debut studio album. Noting that it will carry indie rock sounds, she is set to contribute behind songwriting desk for most of the songs in the not-yet-titled effort.
For Clip Click Here.