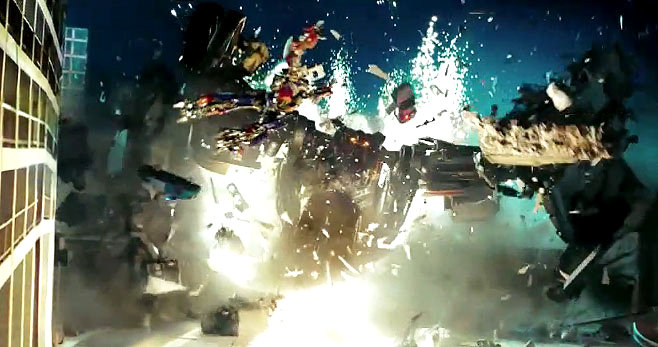 The release date of "Transformers: Revenge of the Fallen" have been moved up. It is claimed in recent reports that Paramount Pictures announced they have pushed forward the release date of the "Transformers" sequel to two days earlier than its original schedule.
Hence, instead of coming up on Friday, June 26, the Michael Bay-directed film will be debuted in IMAX and conventional theaters across the U.S. on Wednesday, June 24. This new schedule will give the sci-fi action movie a head start from Nick Cassavetes' drama starring Cameron Diaz's "My Sister's Keeper".
In addition to the release date shifting news, two video footage teasing some of the cars used in this sequel have been found. One of which came from a Chicago Auto Show report by TV news station, WXYZ, the other one was from a General Motors corporate video. The WXYZ gives out cut-out footage from the trailer as well as a closer look to the four Chevrolet concept cars, while the GM video shows the vehicles that will star as the Autobots, Optimus Prime, Ironhide, Bumblebee, Sideswipe, Jolt, Skids and Mudflap, cruising down the highway.
"Transformers: Revenge of the Fallen" will see Sam Witwicky and Mikaela Banes as they are being attacked by Decepticons because Sam has the knowledge over the origins of the Transformers and their ancient history on Earth. While Decepticons try to capture Sam to acquire the knowledge, Autobots unite with U.S. military and an international coalition to fight back the villains' attack.
The DreamWorks film written by Ehren Kruger, Alex Kurtzman and Roberto Orci will still feature many of its original actors, Shia LaBeouf, Megan Fox, Josh Duhamel and Tyrese Gibson, while also presents many new faces, including Rainn Wilson and Isabel Lucas. Its trailer is said to be outed in theaters on February 13 attached to "Friday the 13th".
For General Motors Clip Click Here.