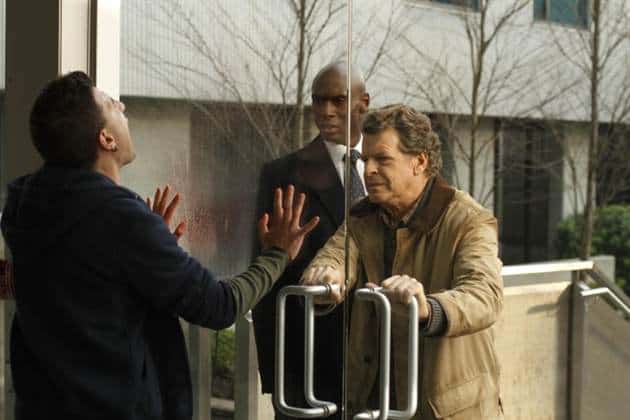 Fringe is one of the few shows on television that can come back episode after episode and remain consistently amazing, while not becoming too repetitive. This week's episode, "What Lies Below," was no exception. After last week's foray into genetic mutations and deformed mutants with "Johari Window," the series came back with something completely different with this episode, the twelfth of season two.
While claustrophobia is a theme that has been explored on the series several times, it's never been featured so extensively than it has here. While most episodes show the team travelling far and wide to find out the answers to their mysterious cases, this episode put them all under one roof (for the most part), and made the episode an exercise in claustrophobia that was both entertaining and pulse-pounding.
The episode focused on a millennia old virus which had been uncovered after an oil dig by a gas company. After a corporate spy whisked the sample away to a rival company, the virus inside was released inside the building, infecting roughly a dozen of the building's residents, in additon to investigator Peter Bishop.
While practical viewers of the show would know that Peter was obviously in no danger, the episode portrayed his mind as being completely overtaken by the virus; he went so far as to beat up Olivia just to get her gun, so that he could fight back against the army, who was waiting to kill the infected on their army's orders.
To Read More Click here.