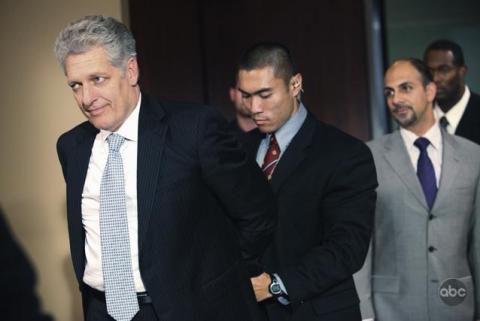 Remember the first episode of Grey's Anatomy? Viewers were introduced to a hard-working, albeit troubled, main character via two major developments:
First, she slept with a guy she met at a bar. Second, her mother was revealed to have Alzheimer's. Boom! We were quickly taken inside this aspiring doctor's world, sympathized with her and eventually got to know other characters through her.
We make this comparison because The Deep End is clearly an attempt to emulate the show that proceeds it on Thursday nights, yet it's missing that key Grey's element. It's failed, through two episodes, to really introduce viewers to anyone at Sterling Law.
While "Where There's Smoke" was an improvement over last week's pilot, it made the same mistake: it spread its time equally among each character, failing to create any first-year associate that's more than a composite of some shallow stereotype.
To Read More Click Here