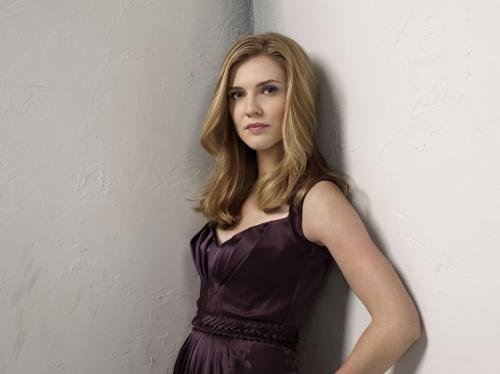 Her niece is in love with a vampire and her nephew wants to become a vampire.
Indeed, it should be an interesting season ahead for Aunt Jenna on The Vampire Diaries, as Sara Canning spoke to TV Fanatic this week about her role, season two - and her ultra sexy co-star. Excerpts follow...
Ian Somerhalder was named Entertainment Weekly's Sexy Beast. How does it feel to work on set with a sexy beast now?
Isn't that crazy? Mad props and respect to Robert Pattinson, but I was like wow, this is a big deal." There are a few vampires that people are in love with. I think people love Ian for different reasons. I think people really love the character of Damon, and its nice to see a vampire be allowed to be a badass because we're seeing a lot of vampire love stories, and vampires trying to grab hold of the humanity they have left and find their human qualities. It's refreshing to watch a destructive force like Damon. I think Ian's perfect for the role. He's one of the most charming people you'll meet and then he can just turn on that crazy side as well.
To Read More Click Here.