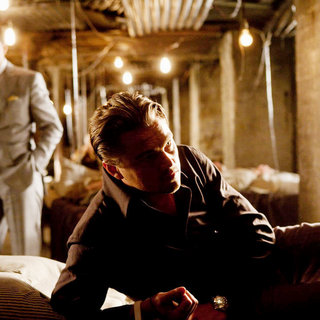 Several new TV spots for "Inception" have come out with each containing few never-before-seen scenes. One snippet titled "Test" particularly focuses on Leonardo DiCaprio who gives a lesson to Ellen Page about how to create dream.
Recently, in an interview with The New York Times, director/scribe Christopher Nolan cited "Lord of the Rings" trilogy and "The Matrix" as the inspiration in making "Inception". "Mr. Nolan took encouragement from the tradition of hit fantasy movies, from 'Star Wars' to the 'Lord of the Rings' trilogy, that hinted at vaster realities than the films could fully detail. In particular, he said, the 1999 mind bender 'The Matrix' showed how a mass audience could embrace 'a massively complex philosophical concept in some sense'," so the article stated.
To Read More Click Here.