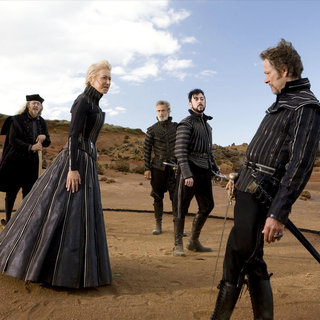 More sneak peeks to "The Tempest" have been provided in a form of pictures. Posted on Teaser Trailer, two of the new photos highlight lead actress Helen Mirren. The 65-year-old who portrays Prospera is seen being surrounded by several men at a desert, showing a brave face.
In another picture, the Brit star is featured wearing an outrageous costume which resembles bird's wing. She stands on a reef while facing the sky and lifting her hand. The other fresh still, meanwhile, captures Russell Brand and Alfred Molina along with Djimon Hounsou.
To Read More Click Here.